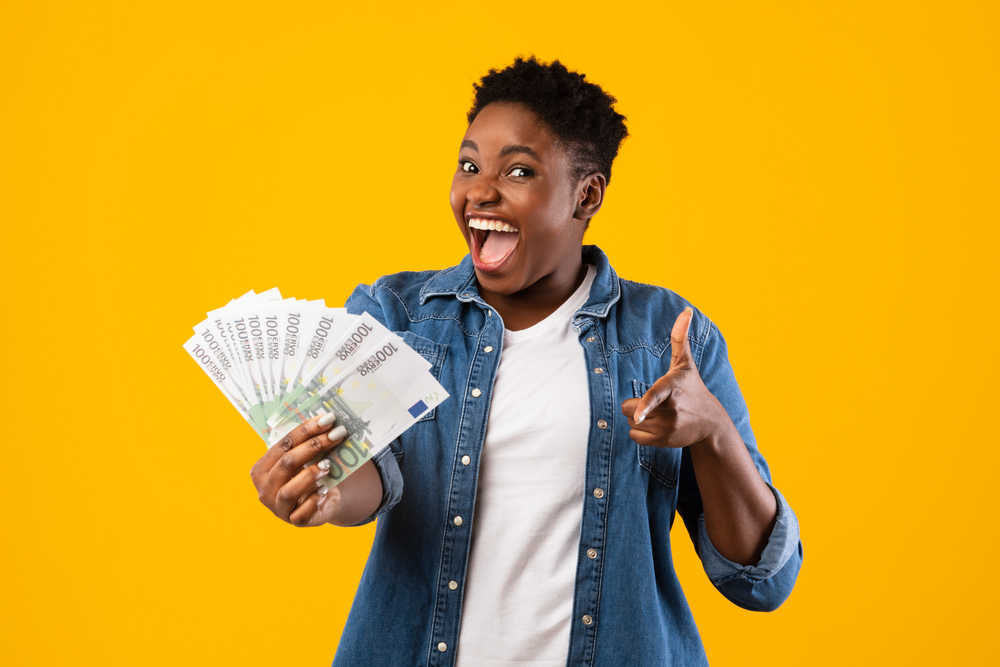 Hello and welcome to this interesting content on the 55 mobile apps that can pay you well in 2023, and also how to make money via mobile apps this 2023which will be very important with the current crisis that has befallen the world entirely.
In the wake of the current global coronavirus pandemic that has hit the world, with most countries issuing total lockdown, curfews almost in every country and the worst of it all is that almost every country has told their citizens to stay at home until the medical experts alongside the government has curbed the spread of the coronavirus.
Most offices, businesses, schools, gyms, market places, have all been shut down due to the coronavirus pandemic. Now people have been told to work from home this period. What of people that need to go out to fend for themselves and their family members? What of the low-income earners? How about students? This is the time that online activities will be on the high and only people with good sights can seize this opportunity of staying at home to make quite a fortune with just your android phone and your data at the comfort of your bedroom.
Over the years I have made quite some dollars with some mobile apps. A friend introduced me to some online platforms and ever since then I have been making extra bucks for my upkeep. And I am here to share that idea with you.
Times are hard these days, the need to have an extra source of income is of utmost importance and money-making applications have made it easier for people to earn from home without stress.
What is the good news?
I have scoured the internet, and I have compiled a list of 55 Mobile apps that can earn you extra bucks this period to enable fight this crisis. Here is a comprehensive list of 55 mobile apps that can pay you well In 2023.
Here I have compiled a list of 55 mobile apps that can pay you well this 2023.
55 Mobile Apps That Can Pay You Well In 2023
Send and Request Money for Free
Chipper is the largest mobile cross-border money transfer platform in Africa. This is an app that allows you to make money by just downloading the app from google play store via a referral link.
HOW TO EARN WITH CHIPPERCASH APP
Once you download the app from a referral link and successfully registers, you will be asked to verify your account and once you put the necessary documents required for the verification, you will earn #250 for those in Nigeria and your referral also gets #250. Now imagine if you refer 10-20 persons, you will earn up to N2500-N5000 a day or in a week, cool right? As a matter of fact, I earned up to #5000 with this app. Another interesting fact is that you get 2% cashback when you buy airtime from the app. You can also use the app to transfer money to and fro anyone around their coverage area for free without bank charges.
It is absolutely free to use ChipperCash and they operate in Ghana, Uganda, Kenya, Tanzania, Rwanda, and Nigeria
HOW TO EARN WITH OPAY
What if I told you that you could earn enough money on the Opay app by just referring your friends to download and register through your referral link and the money will be paid directly into your bank account. Interesting right?
Imagine that you can refer up to 10 people, giving you real N2000 recharge card/Airtime that can be used to buy data and calls on any network in Nigeria.
OPay is a portable wallet developed by Opera and designed for Android devices. It allows you to live an easy and comfortable life with the press of a button on your phone.
This is an app that lets you perform some tasks and you are paid for doing so. Available as a web app or mobile app
HOW DOES IT WORK?
Once you create an account with Swagbucks and become a member, you will be gifted with gift cards and cash for activities performed online, like shopping online, watching entertaining videos, surfing the web, and also taking some survey questions. After you must have earned some points, you can redeem them for free gift cards to your favorite retailers like Amazon or Walmart, and also you can choose to cash out the money via Paypal.



HOW DOES IT WORK?
Bookscouter is an app that helps you know the prices for old/used books or textbooks.
some persons might want to sell or cash in on their old textbooks, this is done simply by snapping or taking a picture of the books ISBN, and then post it online to know the actual worth of the book online. sometimes you can even use the app to create a shipping label for the book you send to book scouter.
App trailers
HOW TO EARN FROM IT

This is a mobile application that lets you stream video apps, movie trailers, videos of applications, celebrity talk shows and many more in the app store. you earn points or rewards for watching a video that is redeemable through PayPal cash, gift cards from amazon store.
HOW DOES IT WORK?
This app is mainly used to find gigs/works to make extra bucks from. But you can become a real-time Gigwalker. the app is designed with a built-in map feature that can help you find gigs around your location. gigs can come in the form of fixing electronic gadgets, taking photos of shop display, testing mobile apps, delivery services, running quite a few errands, and lots more. the pay from gigs ranges from $6 to $220 depending on the type of gig and also your location.
HOW DOES IT WORK?
This app has a profoundly known feature – you earn cashback on certain purchases from retailers. With this app, you can use in-store coupons, scan items as you go to compare prices. This app is designed in such a way that once you download and subsequently sign up and start using the app, you are entitled to a set percentage of cash back from Ebates shops, cash backs are usually between 1-2%. Another interesting thing is you get paid automatically for signing up every 3 months, as long as you have earned at least $5.
HOW DOES IT WORK?
This is another cash back app. One major way of making money on this app is by snapping and uploading your receipt to the app when you buy/purchase eligible items
Ibotta pays you for buying your favorite products at stores like Target, Walmart and more. you can redeem your cash back through PayPal, you can also cash out inform of gift cards.
HOW DOES IT WORK
This mobile app helps you complete some missions at local stores, it involves taking pictures of some display items in stores and then ask a few questions of an employee. At the end of the mission you receive points/rewards which include Amazon gift cards, Mastercard gifts, Starbuck cards, target cards, etc.
HOW CAN YOU EARN?
This is an app that pays you for your opinion. The entertainment industry, lots of companies needs your opinion and they are willing to pay you cash for them.
Using your location, this app can alert you every time you are near a business that wants your feedback. It works mostly when you allow notifications and location services immediately you sign up, you will be invited to take paid surveys whenever they are available – usually a few per month, you can then redeem your rewards you've earned $10.
HOW DO YOU EARN?

Shop kick is an ideal money-making mobile app mostly for those who find themselves at their favorite retail shops, checking for different items, and guess what? You don't necessarily need to purchase anything. In Shopkick, you earn points in the form of 'kicks'. When you download the app, you will engage in different activities like visiting stores, scanning products, purchase items at an eligible store with your Shopkick-linked card and lots more. To be totally honest with you, Shopkick pays you via gift cards.
HOW TO EARN
Tap cash app converts your quality time on the app to real money.
How? By streaming videos, downloading apps and playing games just so you can earn rewards that you can cash out via PayPal or for gift cards.
HOW TO EARN

This is one of the best survey apps in the market, backed by google. Here you get paid for being opinionated. Once you download the app and sign up, Google gives you a few surveys every week to complete. You give your opinion about some products in which the feedback is in turn given to the companies that own the product for insights. You in turn earn google play rewards which you can only redeem on google services like downloading apps, music and lots more.
HOW DOES IT WORK
This app allows you to earn money by watching videos and taking up some paid surveys, and also other small online tasks. your rewards can be transferred directly as cash into your PayPal account
With This mobile app, you can get information about jobs in your area or location. companies around you might require your services in the form of visiting local stores, shopping for specific products or taking photos, to help them effectively and efficiently serve their customers. You will be paid in cash as soon as you complete the task and funds can be received directly into your account.
HOW IT WORKS

This is another fast paying mobile app, that is designed in such a way that you complete quite a few tasks, then you snap and upload the pictures. You also share your thoughts on market products. Each photo will earn you up to 20 Euro cents.
HOW IT WORKS
This will come as a welcome development for photographers who like taking photos with their phones. Do you know you can be paid by just taking photographs? This app makes it simple and easier to sell your photos to companies. All you need to do is download this app and create an online profile and upload these photos to your gallery. What Foap does is to help you market those photos and money will be split into two, one for you and the other for Foap. Ideal right? Plus one particular picture could be sold more than once.
HOW DOES IT WORK
If you have been having difficulties in saving money, then I recommend this app for you. Acorn has been in the market since 2014 and has over 4 million users. This app saves money for you and lets you invest that saving in a diversified portfolio of stocks and bonds.
It has 3 components:
Part as a micro-saving app
part as a micro-investing app
A fUll on Robo-advisor platform.
Here is how it works: With your smartphone, you connect the app to your bank account or your credit/debit card. The more you spend money maybe for shopping Accorn allocates small amounts to savings. Once your savings collect up to $5 the money is moved into an investment account. As you regularly spend Acorn saves for you, you can also choose to deposit into your savings account to up your money. What are you waiting for? You can even set up a retirement account with Acorns. This app has helped many people today in saving money especially those having difficulty saving money.
HOW DOES IT WORK

If you are a regular walker, then this app is for you. It pays you just for every step you take. Download the app and turn it on and watch your steps turn into coins(Bitcoins). Yes you will be paid in cryptocurrency. you can redeem the Sweatcoin for goods like apple watch, iPhone, etc.
HOW IT WORKS
This app rewards you with virtual points which you can exchange for prizes or cash. download the app and sign up for free. This app is only available for those in the USA and CANADA. I will be showing you how you can earn/accumulate points and how you can also redeem those points.
HOW TO EARN
Watch a movie
Play games
Read emails
Go shopping
Ask questions
Take surveys
HOW TO REDEEM
You can redeem your rewards when you have accumulated points up to 700, and this is equivalent to $5. And guess what? You can redeem your points straight up, you won't have to wait for several days or weeks to do so. A major way of redeeming your reward is by getting gift cards for some of the most popular restaurants and some retail shops on the market. Also if you don't want to redeem them for gift cards you can also choose to redeem them for travel miles using united mileage plus account. This is an offer that can save you some money if you have a trip to make. finally, you can choose to cash out through PayPal.
HOW IT WORKS
This is also an app that you as a driver can make a few bucks from. When you sign up to drive, you turn on the app from Uber, drive people to their different locations and you get your pay. It's quite as simple as that.
HOW IT WORKS
This is an app that lets you sell your used items or merchandise. The app lets you sell anything from clothes, shoes, toys, cars and lots more. You just pay a 10% fee when your sale is complete.
HOW DOES IT WORK

This is an app that lets you sell what you feel you don't want any longer without stress, it is quite simple. just download and sign up, snap the items and upload them. Things like used electronics, clothes, etc.
HOW DOES IT WORK

If you are the type that loves a quiz, then this is for you. You can take up on everything from movies, songs and lots more. You will be rewarded with points for each quiz, which you can use to get gift cards or you can cash in on your perk plastic discover cards.
HOW DOES IT WORK

This is the easiest way to earn rewards. With the drop app, you link it with your credit or debit cards, you earn from the way you normally spend on a daily routine. The more you spend the more you earn. You can also earn points by shopping with your favorite retailers. These points are redeemable via gift cards.
HOW IT WORKS

If you are the type that likes completing tasks or running errands for people this is your opportunity to earn extra bucks. You just complete some tasks or run errands for local stores or shops or even companies around you and you get to cash out on real money. This could be a real deal for you.
As the name implies, Snapwire is a photo app. An app that lets you make extra cash just from your photos. This photo app lets you earn rewards just by selling your photos to businesses who need them. You can choose to sell to whomever you want and they pay you in return.
HOW DOES IT WORK
This app is an avenue for one to sell items that they might not be in need of any longer. It focuses on CDs, Blue rays, games console, books, phones, DVDs, and games. It's quite simple, you snap the item and post it online and you get several offers for it.
HOW IT WORKS
This is a cashback app. You can use this app to earn a cashback when you purchase your most preferred items.
HOW DOES IT WORK

This is an online app that lets you find quality jobs like writing, freelancing, web development, etc from high-value clients. If you are a freelancer, then this app is for you.
HOW IT WORKS

In this app, you are offered a chance to scratch and win games, and you accrue points and sometimes real money. Your points can be redeemed via gift cards, sweepstakes entries, magazine subscriptions and many more.
HOW IT WORKS
This app utilizes artificial intelligence(A.I) and facial/image recognition scheme, to classify, arrange and title items as you list them. you can equally trade using Letgo.
HOW IT WORKS

Based on the instability of item prizes, you might have bought a particular item at a certain prize using your credit card or retailer app, Earny links up with your credit card to automatically scan for prize drop of the items you've purchased afore time so as to issue a refund, just with a 25% cut of the refund as it's gain.
HOW IT WORKS

This app enables you to trace/track all your personal income, investments, bills, debts and other financial records
HOW IT WORKS
Based on statistics Rakuten has paid out over $1 billion in cash to consumers since 1999. it's one of the best cashback apps with a high percentage available.
HOW IT WORKS

Fetch Rewards is a cashback app like Ibotta that requires you to scan your receipt, after scanning your receipt, it automatically finds out the content of your receipt and claim cashback offers immediately. it equally recommends you items you could purchase next time.
HOW DOES IT WORK

Receipt Pal is another commendable cash back receipt scanning app. receipt Pal equally reward $5 at every 2200 points gained. points are gained according to the number of receipt scans you did, a total of 4 scans will give you 100 points.
HOW IT WORKS

Receipt hog just like Receiptal is a cashback app, but in this case you earn by taking pictures of your receipt from any firm you traded with (restaurants, store, or cafe). extra rewards are also issued through virtual slot machines, sweepstakes, taking surveys and more. to join, visit the app put your name on their waitlist and wait for approval.
HOW IT WORKS

After linking your credit or debit card with dosh, it provides you with a statistic on how to earn cash, it either gives you an online parameter or at a location close to you. Dosh app gives a $5 bonus to a beginner.
HOW IT WORKS

Pie is a cashback app i.e It gives you cash back when you purchase items. This app pays you normally for your daily spending. How does it work? When you download the app, you link your credit card to your pie account, so that whenever you make a transaction with any pie's partner merchant like Target, Starbucks, Chick-fil-A or even Chipotle with his linked card, you will be automatically given cashback rewards. It's as simple as that.
HOW IT WORKS

Here is another cash back app. It helps you to earn some cash back when you purchase gas and this app helps you to find the best gas station near you with very low prices. This app partners with well-known gas companies like Exxon Mobile, Shell, BP, and lots more. You get cashback rewards anytime you fuel up. This cashback rewards are paid via Paypal or gift cards.
HOW IT WORKS

Postmate is a delivery app, that you can earn from just delivering items like groceries, Tacos and lots more.
CRITERIA TO SIGN UP
You must be 18yrs and above
A smartphone with Post mate app installed
You must pass a few background checks.
In your leisure time, when you are less busy, you can turn on the post mates app and accept deliveries for people and make some extra money.
You can cash out on demand.
Job Spotter App
HOW DOES IT WORK
This is by far the simplest way to make money. How does it work? once you have downloaded and installed the app, just keep an eye for ads like 'Operator wanted', 'Help wanted', 'Now Hiring'. Once you spot any, log into the app and take a picture of the ad and also the storefront and post it, it will be reviewed and when accepted you will earn rewards for each approved submission. On average it pays you from $0.05 to $1.50 for each submission, which are redeemable with amazon gift cards.
HOW IT WORKS
If you are a lover of pets, and you get along with them especially dogs, then this is your opportunity to make extra bucks for yourself. When you become a sitter in their site you will earn up to $90-$100 a week. Your job is to watch other peoples pets while they are away or at work as part-time, and they pay you for doing that. cool right? Here is a plus, you get $50 as a referral bonus just for referring someone else.
This is an app that pays you full time for shopping and delivering those items to the person that ordered them.
HOW IT WORKS
Once you download the app and get approved, you will be tasked to shop for a customer in a local store, it might be quite a few items or a long list. After shopping, you will deliver those items to the customer that ordered them. You can make up to $25 per hour, but Instacart shoppers make between $7 and $20/hr, with $11/hr on average.
HOW DOES IT WORK
If you love playing games, then this is your opportunity to make some money by just playing games. Mistplay pays you to play games on your mobile device whether ios or android.
Log in to the app, and discover some new games, play the games for some time, you can also connect with your friends and then you will earn some points just for playing the games.
You can redeem those points for rewards including cash or gift cards.
HOW DOES IT WORK
This is an app for both android and ios where you earn points by just streaming and scanning bar codes. You can redeem these points for rewards like Amazon gift cards, Walmart gift cards, American airline miles, some tablets, and gaming console system and lots more.
HOW DOES IT WORK

This is an app that pays you for just getting fit. Interesting right? you will make a week-long pact on Gympact to work out and you will you paid every day you visit the gym.
you get paid $0.50 to $75 per work out.
HOW DOES IT WORK
If you think you are a genius in football and you are good at predicting the outcome of matches, then this is your opportunity to win lots of cash prizes. All you need to do is predict the winner of weekly sports competition and get the longest winning run, and win a prize. there's a prize cash of about $1 million in yearly prices.
HOW DOES IT WORK

Phewtick app pays for recording meeting sessions with friends. You are rewarded with points. You simply scan the generated QR code on your friend's device or have them scan yours. Those points can then be cashed out on Paypal.
HOW IT WORKS
This another application that pays you for your opinion on things like entertainment, sports, politics, social trends, peoples lifestyle and lots more. The pay is in the region of $0.70 per survey, you can be paid via Paypal.
HOW IT WORKS
Once you download the app and register, you can instantly start earning points by just streaming videos and completing tasks. These points can be redeemed for cash via PayPal
HOW IT WORKS
This app uses your phone lock screen. Once you download the app and register, some adds pop up on your lock screen, you either choose to click the ad or swipe up to unlock your phone, regardless of your choice you still get paid. You earn a maximum of $200 per month, but you must unlock your phone at least 3 times a day.
HOW TO EARN

This app pays you for completing simple tasks or assignments just by taking photos, giving an opinion, or recording the price of a product. You can be paid via PayPal.
HOW TO EARN

This is an app that lets you earn bitcoin by just performing some tasks such as playing games, taking surveys, viewing ads and lots more. You stand to earn a fraction of bitcoin called a satoshi. You can choose to convert these bitcoins into real cash using their websites.
Conclusion
Mobile app these days are a means of side incomes especially for students that don't want to rely on their parents for stipends and also this time that everybody is forced to stay at home or work from home. If you can calm down and hold on to one or two apps you will become a boss in time to come.
Recommendation