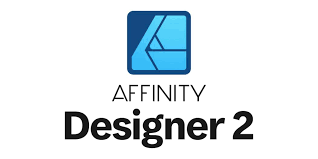 Affinity designer tutorials online – Affinity is a great, more affordable alternative to Photoshop.  Affinity is available on Mac, Windows, and iPad, making it available on a wide range of devices.  This is a great program for creating conceptual art, printed projects, logos, badges, user interface design, layouts, and more.  It has become a major application that is commonly used by many designers instead of Photoshop.
Why is affinity designer preferred to InDesign?
Affinity Designer has revolutionized graphic design, and most designers would like to improve their skills.  With advanced grids, snap settings, graphics, and illustrations, it's a powerful vector drawing tool.  For those who are an illustrator or graphic designers, it's time to improve your skills by going through the Affinity Designer tutorial.
Affinity's Designer will receive a lot of praise and a lot of people who have joined the brand as it continues to expand with its modern features and user-friendly vector editing user interface.  Now the company is also actively involved in the iPad market, providing a stellar experience of vector editing for all users of Apple tablets.
If you are a designer who works with clients, remember that you will not be able to send source files as for Adobe Illustrator. 
In most cases, sending data in PDF format works well, and Affinity Designer will give you everything you need.
Why do professionals prefer Affinity Designer?
  Affinity Designer has a set of advanced tools that professional designers can use to create great graphics, especially in a Mac environment.  Its tools aren't as comprehensive as their Adobe counterparts, but they're great if you're just getting started. 
All tools in Affinity Designer are organized and categorized in a natural and accessible way, making it easier for users to access them on demand.
Sharing and exporting files in this program is quite simple. In addition to Adobe's Creative Cloud, Affinity Designer can also open and edit PSD, AI, and EPS files. Several other programs can do this.
How can I learn affinity design?
For those who want to learn how to use the program, we have prepared a list of free affinity designer tutorials online to help you master the tool.  Before choosing a course, always look at the value it will add to your skills. 
You can take a free course if you are just starting out, or choose a paid option if you want to master it.  The cost varies for each course.  Thanks to sources such as LinkedIn and Skillshare, you can use a monthly/annual subscription and have all the necessary manuals.  In the case of Udemy, for example, you have to pay for individual courses.
Best Free Affinity Designer Tutorials Online in 2023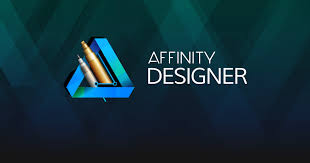 Affinity Designer: 10 basics
This is the best video tutorial for getting started with Affinity Designer with all the basics in one video.  You'll learn how to get started with a new document, use ready-made and custom shapes, work with colors, see how layers work, combine shapes, work with vector brushes and tools, add text to a file, and save and export. 
It's all in the easy-to-watch video, and you can get all that information in less than 20 minutes.  In addition, video host Jesse Shawalter has a lot of energy, so this tutorial is not boring.
Official Affinity Designer Workbook
The videos are great and you have to watch them, but the books can be even better!  You can pick up a book without an internet connection, which means you can hone your skills during a long train ride.  The official Affinity Designer workbook is designed to help you get the most out of this great vector software.
The book will take you on the path of developing nine unique projects, each of which is presented by some of the best talents in the business. 
In the book, you will find information on how to design like a modern professional, and you will also have the privilege of learning the best vector design techniques from real professionals! 
You'll need to connect to the Internet first, as you'll need to download the necessary files for each project so that you can run your computer smoothly.
Frankentoon
Frankentoon is a small illustration agency that happens to publish quite a few of its works for free. They also post some interesting training videos on YouTube, watch their Frankentoon Video channel, and in particular the video "Marker drawing effect with vector brushes", as it emphasizes the level of creativity with which these designers work.
If you go to the School of Design section, then here you will find all kinds of exciting tutorials with Affinity Designer. 
At the moment, Frankentoon covers many issues about character design, the process of creating sketches, using textures, and creating vector scenery. 
These are exactly the guides and manuals that you expect as a complete beginner.  And it helps that the production cost for each textbook is also at the highest level!
Affinicasts
Affinicasts began as an independent project to publish detailed guides on many Affinity products;  Photo, designer, and publisher. 
Unfortunately, due to limited time, the project had to be stopped.  This is a big loss for the community, but you can still find some Affinicasts content posted on YouTube. 
In total, there are about 70 videos, most of which were submitted in 2018.  Thus, the information in the video is relevant and fresh for years to come.
Affinity Designer: Vectors, Textures, and Patterns (Skillshare)
Your course instructor will be Liz Kohler Brown, an artist and designer with a master of arts degree and honing her artistic skills from an early age.  Liz also received the "Best Teacher" badge on Skillshare, gaining more than 24,000 subscribers, making her a popular tutor with a high rating!  In this 2-hour class, students will take 23 small lessons to help them get started using Affinity Designer on their iPad to practice surface design.
Students will also learn the difference between raster and vector, get acquainted with the gallery and settings, and use tools such as a drawing pen, pencil tools, brush tools, basic elements, and much more! 
The best part of this online Affinity Designer course is that you won't be learning on your own.  Instead, you will become part of a large student community that regularly helps each other and shares ideas and projects!
Affinity Designer on iPad Volume 1 (Skillshare)
Digital art and design continue to evolve and gain popularity in our modern world, so if you are an iPad user looking to pursue your own art practice, this introductory course will be great for you!
In this 1-hour beginner's course, students will begin with the basics of Affinity Designer, exploring topics such as opening the first document, navigating the interface, customizing layers, using useful iPad gestures, and applying this new knowledge to create your own emoji smiley as an individual project.  With a free 1-month trial of Skillshare Premium, you can take this online course and access hundreds of other courses to help you take your craft to the next level!
Affinity Designer Essential Training (LinkedIn Learning)
If you've been using Adobe Illustrator and want to improve your skills, or if you're new to vector design, this online Affinity Designer for Beginners course may be just what you need!  This online Affinity Designer course will be taught by Ronnie McBride, an award-winning artist and designer. 
Ronnie also has an industrial design degree and more than 15 years of experience as an illustrator, so you're in great hands!
For 3 hours of video lessons, Ronnie will teach students everything they need to know to start creating beautiful designs with Affinity Designer, including creating documents using tools such as vector lines, pen and brush, scaling and rotating objects, and managing ranges.  colors, and much more! 
After completing this online course, you will receive a certificate of completion from LinkedIn, which you can share with your network and strengthen your credibility with Affinity Designer!
Vector Drawing on the iPad with Affinity Designer (Udemy)
Online Affinity Designer course for iPad users, which will teach you the skills needed to create stunning illustrations in a methodical, step-by-step way.  More than 5,000 students took this Udemy online course, giving it an average score of 4.6 stars. 
For 4 and a half hours of online lessons, Brad will teach students how to break a good poster into smaller pieces, create each piece separately, and then put it all together to get a poster that will impress the audience.
With Udemy you will receive a certificate of completion along with full access to this online course so you can go back and review the concepts when they rust a bit!  All in all, one of the best online Affinity Designer courses on this list!
Affinity Designer for UX Design (LinkedIn Learning)
Are you a UX designer looking to improve your skills and learn some new tricks?  If so, this online Affinity Designer course may be perfect for you!  For 2 hours of video tutorials, Ronnie will guide students through Affinity Designer in terms of UX Design, including how to customize the workspace, create new documents, manage editing areas, select fonts, create layouts and frames, assemble interface objects, and more. 
If you are a new LinkedIn user, you can get free access to this course along with a certificate of completion at the end to share with your network! 
All in all, this a fantastic course for UX designers who use Affinity Designer to continue to develop their skills!
Affinity Designer Crash Course (Udemy)
This beginner's class will turn you into a designer who can create professional-looking and stunning visual illustrations and designs.  In this 3.5-hour Affinity Designer online course, Brad teaches students all the basic topics, including how to create and manipulate shapes, use a text tool, enable grid binding, use geometry tools, work with gradients, use color swatches, then test your skills by creating a haunted house as an individual project.
This is one of the most expensive courses on my list, because not only do you get a certificate of completion at the end, but you also have full access to this online course.  You can go back and view the course material, even when you turn 70!
5 Affinity Designer Tutorials for Beginners
You can search for these tutorials on popular platforms like YouTube, Udemy, Skillshare, or the official Affinity website. Keep in mind that the availability and popularity of tutorials may change over time, so I recommend searching for the latest resources. Here are five types of tutorials you can look for:
Introduction to Affinity Designer: Start with tutorials that cover the basics of the software, such as the user interface, toolbars, layers, and essential functions. These tutorials provide an overview and get you familiar with the workspace.
Vector Illustration Basics: Look for tutorials that teach you how to create simple vector illustrations, including shapes, paths, and the pen tool. Understanding vector graphics is fundamental to using Affinity Designer effectively.
Logo Design: Logo design tutorials are common and helpful for beginners as they demonstrate how to create a logo from scratch using Affinity Designer's tools and techniques.
Typography and Text Effects: Learn how to work with text in Affinity Designer, create typography-based designs, and apply various text effects like gradients, shadows, and 3D effects.
Icon and UI Design: Tutorials focused on creating icons and user interface elements will help you understand how to design user-friendly and visually appealing graphics for websites and applications.
Conclusion
Affinity designer tutorials online listed above will definitely provide you with all the resources and guides in becoming an Affinity designer. We are in a world where you can become a programmer from the comfort of your home and at your own pace.
In the same way, these courses will grant you the opportunity to learn and master the craft.
So, by going through all these courses or taking any of the courses, you should be assured of becoming an affinity designer.
Remember, Affinity Designer is a versatile tool, and there are many other types of tutorials available. Based on your interests and goals, you can explore other design aspects like digital painting, photo editing, and more.
Always ensure that you're following tutorials from reputable sources to get the best learning experience.
Frequently Asked Questions
What is the use of Affinity designer?
We use Affinity Designer almost every day for things like infographics, web graphics, social media graphics, theoretical models, and more. It has everything we need. Also, as with Illustrator, you can add things like brushes, fonts, textures, etc. to Affinity Designer if you ever want to create more advanced images.
Is Affinity Designer better than Adobe Illustrator?
Yes, in some ways. Affinity Designer has an incredible zoom of over 1,000,000%. Precise scaling makes the program incredibly accurate. Three times faster than Adobe Illustrator. Can pan and zoom at 60 frames per second. Affinity Designer has live gradients, settings, and effects. The program allows you to preview the editing of curves and transformations in real-time during their creation.
Is Affinity Designer hard to learn or use?
Compared to Illustrator, Affinity Designer has a much more user-friendly setup that will be easy for beginners to master. If you're concerned about the learning curve of digital illustration software, you'll be glad to know that Affinity Designer is much easier to use than Adobe Illustrator (and a million times simpler than Inkscape).
Recommendation