Nowadays, baking is not just for those who are professionally in the business. You can literally find a doctor baking in his or her house. This is because of the large number of online baking classes now.
However, the truth of the matter is that baking of all kinds is not that very easy. It will take you an amount of concentration and consistency before you can be good and stay professional in baking.
There's no doubt that if you put your time in the process of most baking courses online, you will set the room with a fascinating smell.
Though, it does not require much experience to start your baking journey. There are also online baking classes for beginners.
So, you are in for a great learning experience when you enroll in any of the baking classes online listed here.
But before we go into the courses which are the main thing why you landed on this blog post, I will help you out with some "must-knows" in online baking classes and baking overall.
Read Also: 10 Woodworking Classes Online with Certification in 2023
What is Baking?
Baking is a process whereby we have our food is been put in an oven in order to dry it with heated air, resulting in an evaporated moisture which dries the food and automatically changes its structure.
This is what happens in the Process of Baking
The baking process begins with a loose structure, a cake buffet, or a dough, which is full of moisture to be served to an American.
Firstly, placing the wet food in the oven starts the process of using heated air to remove moisture from the food.
When some of the liquid comes out of the food and enters the oven cavity, the heat from the oven can penetrate further into the surface of the food.
Meanwhile, the evaporated liquid helps to keep the surface temperature of the food below the boiling point of water.
At this point, the internal temperature of the baked product is much lower than the surface.
Also, the time in the cooking process when the surface of the baked product completely evaporates and thus dries out.
Then, heat can penetrate even deeper into the food, increasing the internal temperature, and fully cooking the food into a baked product.
But this process generally takes place in a temperature range of 300 ° F / 149 ° C to 400 ° F / 204 ° C, although there are always exceptions.
But cookies and cakes would be ruined by baking them at a high temperature, like 500 ° F / 260 ° C or they would never be well prepared at low dehydration temperatures, like 105 ° F / 41 ° C, even if it is a drying process of food as well.
Roasting vs Baking
The origins of roasting traditionally meant "cooking food, trapped in some kind of scaffolding, before the radiant heat of a fire".
Think, roast a chicken over an open fire. But since most home cooks have moved from fire cooking to more convenient conventional ovens, the same roasting of chicken is technically baked.
But semantics aside, it's important to recognize the distinction between how we commonly refer to today and differentiate roasting from baking.
However, we typically roast foods that already have an inherent structure, such as meat or vegetables. Also at higher temperatures, often above 400 ° F / 204 ° C.
Higher cooking temperatures and using high convection are ideal. For crisping skin on meats and charring vegetables, but will likely leave cakes broken on top or overcooked on the bottom.
The major difference between roasting and baking is that in roasting, you are trying to break down a structure. While in baking, you are trying to create a structure.
But the barrier between the food and the heat source is that roasted foods are often cooked in a heavy, open saucepan.
Cooking vs Baking
Just like roasting vs baking I just discussed above, cooking and baking appear to be different sides of the same coin.
Obviously, both require various edible ingredients, additionally, both require skill and knowledge. In cooking or baking, you will be asked to cut, chop, mix and stir. Also, both can create good things to eat.
Notwithstanding, the actual cooking and baking processes are often very different, a point that becomes quite clear if you read their respective recipes.
Cooking tends to be more free and open to interpretation and improvisation, asking for things like "a handful of sliced ​​almonds," "season to taste," or "stir occasionally."
Baking, on the other hand, is rigidly precise, requiring not just a cup of flour, but a cup and a tablespoon of sifted white flour, for example.
And although cooking allows substitution, baking does not.
Don't have as many onions as the recipe calls for? Add some chives. Few shallots? Garlic works well.
But if you find that you don't have enough baking powder, the baking soda just won't do the job.
Cooking, then, is more like art while baking is more like science. It is also not surprising that different disciplines attract different types of people.
Although the uninitiated think that good bakers would make good cooks and vice versa, this is generally not the case.
In contrast, good cooks often say they can't bake and good bakers don't boast about their culinary skills either.
Read More: 7 Best Freight Broker Classes & Courses Available in 2023.
What is the Difference between Baking Soda and Baking Powder
To clear your mind first, baking powder and baking soda are absolutely not the same.
Though baking powder and baking soda are both leaveners, however, they are chemically different.
Baking soda can also be called bicarbonate of soda or sodium bicarbonate. Among the two, it is the most confusing.
First, baking soda is a BASE. You can remember this back in school. Mix baking soda with vinegar and watch an eruption of bubbles.
When you mix baking soda (BASE) with vinegar (ACID) you get a chemical reaction (an eruption of bubbles!). A product of this reaction is carbon dioxide.
The same exact reaction happens in our cookies, cakes, bread, etc.
While baking powder contains baking soda. It is a mixture of baking soda, cream of tartar (a dry acid), and sometimes cornstarch.
Currently, most of the baking powder sold is double action. This means that the first fermentation takes place when the baking powder gets wet, such as when you combine the dry and wet ingredients in the recipe.
That's why you can't make some pasta ahead of time to bake later because the baking powder has already been activated.
The second fermentation takes place when the baking powder is heated.
Overall, baking soda contains one ingredient, sodium bicarbonate. However, Baking powder contains sodium bicarbonate, monocalcium phosphate, and either sodium acid pyrophosphate or sodium aluminum sulfate.
And they cannot substitute each other. Hope you are clear about the two now?
Let us get over to the online baking classes.
Also read: The Definitive List Of Most Popular Courses On Udemy In 2023
The 5 Best Online Baking Classes for Beginners in 2023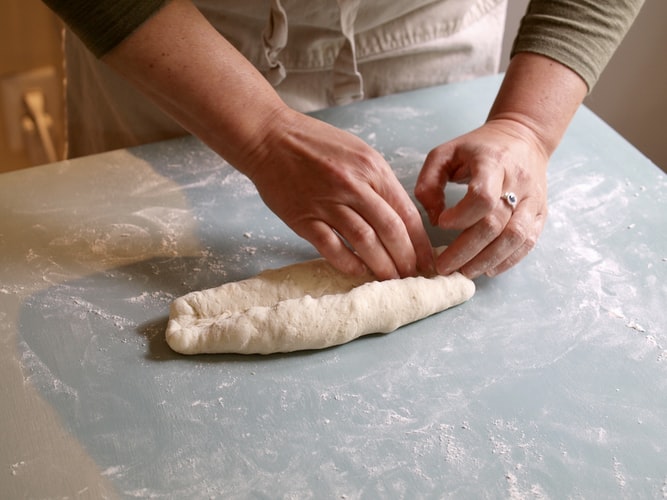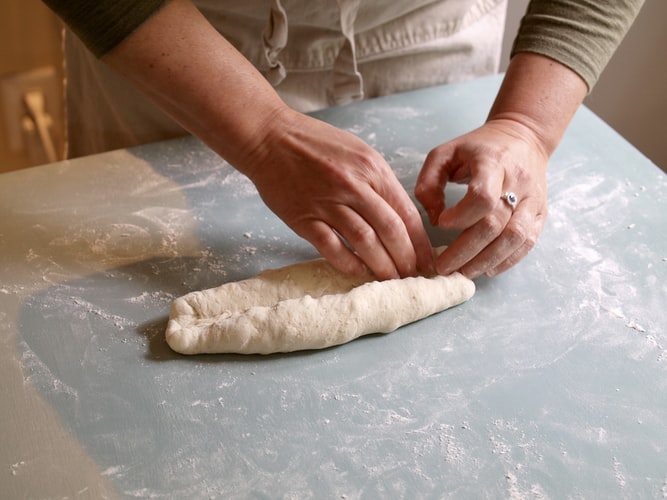 Here, I will be listing a good number of courses on baking for beginners. So, if you are a beginner who is looking for courses suitable to start with, take any course below.
For your notice, these baking lessons for beginners focus more on the introduction and basics in baking generally. You'll see some cake baking classes as well as bread baking classes on the list.
Also, the baking tutorials here give you the advantage of having some baking certificates for job outlook.
The list of online baking classes for beginners now.
#1. The Basics Of Cake (Udemy)
On my first list of the best online baking classes for beginners is this great Udemy course.
This course is designed for anyone who wants to improve the taste and appearance of their cakes.
Whether they are a beginner or have been baking and decorating cakes for a while, but want to improve the basic base of their cake.
In 10 modules, this course covers the absolute basics of how to mix, bake, assemble, freeze, store, transport, and serve a cake.
You can view the modules at any time and download or print the included recipes and quick reference guides.
Using clear explanations, extensive examples, and step-by-step instructions, you will finish the sure course of your skill in making the perfect cake.
As you know, this course is mainly for beginner to Intermediate bakers and cake decorators.
Benefits of the course
Everything you need to know to make the perfect cake, every step of the way from mixing to serving!
The tools and materials needed to bake, assemble and frost a cake
How to mix your cake batter (including recipes for vanilla and chocolate cake)
How to prepare cake layers and assemble a layer cake
Prepare fillings and frostings (including recipes for buttercream, ganache, and various fillings)
How to frost a round and square cake
Finishing touches to decorate cakes
How to store, transport, and serve cakes
Course rating: 4.4 out of 5
#2. How to Bake : Baking Basics – 6 Classic Bakes (Udemy)
Do you want to wow your friends and family? Enroll in this course and learn how to master baking with the six basic and classic baking recipes embedded.
Moreover, this baking basics course is designed to help those less confident in baking understand the terminology and ingredients used in the baking world. Additionally, be able to safely create wonderful cakes and baked goods.
The course is broken into 7 lessons which cover
Tips and Equipment
How to bake a Classic Victoria sponge cake
How to bake a Carrot cake
You also learn how to bake Chocolate Brownies
How to bake and ice Butter Biscuits
How to bake French Meringues
Thank you and Bonus Recipe (Rachel's favorite biscuit)
Benefits of the course
By the end of the course, you will be able to make 6 great baking classics
By the end of this course, you will feel more confident in the kitchen
You will understand the ingredients and techniques needed in order to create a 6 baking classics
Course rating: 4.8 out of 5
#3. Startup Library: Baking & Pastry (Craftsy)
Are you ready to dive into the satisfyingly delicious art of baking? Join expert Zoë François in this comprehensive beginner's class, where she'll teach you the basics of making delicious baked goods at home.
You also explore a range of key tools, equipment, and techniques to make a variety of pastries and desserts from scratch. Including biscuits, pies, cakes, quick bread, cookies, and more.
Additionally, Zoë will walk you through each step and share her tips and tricks along the way, so that you can start baking with confidence. Even as a complete beginner.
Course rating: 4.5 out of 5
Check Also: 10 Best Self Defense Classes Online with Certification in
#4. Baking 101- The Basics of Baking (Skillshare)
Baking at home seems difficult to you? Look no further. This is the perfect course for you to learn and take your baking skills to the next level.
This course covers the essential techniques used in baking and complete detail about the ingredients we use in baking.
Understanding these concepts will give you the confidence to bake almost anything at home.
This is a comprehensive baking course, suitable for students who are just starting their baking adventure. Or those who are experienced and want to improve their baking skills.
In this course, the instructor gathered all the aspects and steps to baking a Raspberry Muffin, a Chocolate Chip Cookie, an Orange Chiffon Cake, and a Beautiful Bundt Cake.
Benefits of the course
Understand the Tools required in Baking
Useful Baking Tips for Bakers
Understand about Ingredients such as the role of chemical leaveners, sugars, eggs, butter, flour, and dairy
Techniques used in Baking cakes
How to Measure Ingredients and prepare before Baking
How to Cream Butter and Sugar together
Course rating: 4.4 out of 5
#5. Baking Bootcamp (Udemy)
Are you a great home cook, but don't have time to try desserts at home? Do you feel intimidated by baking recipes?
Or, do you think that cooking is a science and a misstep will leave you wasting time and ingredients?
Worry no more…
In this course, you will be shown how to handle a variety of baking recipes to increase your confidence and demystify the arts of baking.
From cookie dough to ganache, from cake to pie, we'll cover basic techniques that will enhance your baking knowledge and make successful home baking a reality.
This course contains six sections:
Cookie dough: We'll talk about creaming methods, over vs. under mixing, and the role ingredients play in creating the perfect cookie
Chocolate: We'll discuss tempering, how to make the perfect ganache, and the beauty of "good" chocolate
Cakes: We'll mix up cake batters, discuss baking times, and the role gluten plays in cake
Yeasted DoughsWe'll conquer brioche, pretzels, and pizza from scratch, demystifying the use of yeast and the perfect combination of kneading and rise
French Pastry: Have you attempted French macarons without success? Here's your chance to finally conquer this technique. We'll also turn homemade pate a choux into cream puffs and gougeres
Pies: The perfect pie dough is within reach, along with a great use for frozen puff pastry, and the perfect key lime pie
Course rating: 4.4 out of 5
Also read: How to Download Udemy Courses & Video Tutorials for Free in 2023
Baking Classes Near me
When someone makes a search on Google or Bing saying, baking lessons near me, he or she obviously needed a baking course in the region or city where they reside.
But like I always say, your region may NOT have the best baking course for you. So, you have to narrow your search well.
For instance, Best Online Baking Classes, or when you need a baking school list, your search will be for Online baking schools.
Nevertheless, what is just said is an opinion which you may consider or not. But your search terms are key to giving you a good result in what you need online.
You may also need the baking classes online rather than offline. So, you have to tell the search engine what you want and how you need it.
Let me leave this topic for another day. Hope you now got the point?
The 6 Best Online Baking Classes with Certificate in 2023
I gave a list of some baking classes for beginners earlier. Now, I will be giving you some of the very best online baking courses with certificates upon completion.
If you are an advanced learner who still needs to perfect the science of baking, this list will serve you that.
The online baking courses here will also serve intermediate learners who need professional cake decorating classes.
#1. Sourdough Bread Baking 101 (Udemy)
This course comes first in my ranking because it's a bestseller course on the Udemy platform.
Tired of baking bricks when everyone else is baking super gorgeous sourdough bread with a holey crumb and crispy crust? Change all of that by enrolling in "Sourdough Bread Baking 101."
This is the sourdough baking course you need if you are just starting out in sourdough bread baking.
First, you will learn how to make your own sourdough starter at home, day by day, with detailed instructions, videos, and a PDF brochure for free download.
Next, you'll start baking waffles to try your new yeast starter and then your first yeast test bread.
After extracting a steaming basic white bread dough from your own oven, you are ready to move on to more complex formulas.
This course has loads of lessons for you from the basics to advanced in bread baking. So, I recommend this Udemy course for you.
Benefits of the course
Know how to shape a boule (round loaf) and a batard (long oval loaf).
How to handle sticky, wet dough.
Why a long cool ferment is beneficial as a baking technique.
See how to clean, store, and use a banneton.
What to use if you don't have a banneton and what a banneton is used for.
How to make your own sourdough starter, step by step.
What hydration means in baking terms.
You will see how to bake, slice, and eat a freshly baked slice of bread ( you will need help with this skill) 😉
Understand baker's lingo, learn some bread history, understand how to measure ingredients.
Course rating: 4.6 out of 5
Bestseller course
#2. Become a Great Baker #1: Mastering the Tarte Tatin (Udemy)
This Udemy course will cover all aspects of Tarte Tatin from start to finish. No previous experience in baking or decorating cakes is required.
If you think a Tarte Tatin sounds elegant and French, you are not wrong! But nor to make one? There you are wrong.
To make a Tart Tatin, you will need some basic cooking utensils, such as cake molds and a rolling pin.
For some of the decorations, you will also need a silicone mat and a stencil. If you are serious about baking, these are things you should have in your kitchen anyway.
However, your instructor, the award-winning pastry chef Irit Ishai will guide you through 27 lessons and 4 hours of course material.
She will start by introducing you to what a Tarte Tatin is and then will discuss the skills you will need to successfully assemble one.
These skills include: making caramel and caramelizing; cake assembly; making puff pastry sweets; creating tulle and sugar decorations; baking cakes and placing and serving the cakes.
In this course, you have to show diligence and focus to get the most out of the course in a short time.
You can try the course out if you feel it matches what you need. But for me, I would recommend it to anyone. The name is catchy anyway… Lol
Benefits of the course
Advance your baking career by learning a huge variety of critical recipes and sophisticated decoration skills.
Apply CakeNuvo's "principle of balance" to create cakes and desserts that are true culinary masterpieces.
Create many kinds of Tart Tatins, leveraging exciting, modern, and intriguing designs and presentations.
Use various fruits to make Tarte Tatins including apples, pears, bananas, pineapples, and peaches.
Assemble the Tarte Tatin as a large tart or as an individual dessert, as well as in different shapes.
Use critical baking methods to ensure your Tarts always turns out delicious and looks gorgeous.
Course rating: 4.7 out of 5
#3. Know Yo Dough: Baking Tools, Tips, and Techniques (Skillshare)
Have you ever had problems with your dough while baking? Reliably making good dough is an integral part of being a good baker.
In this Skillshare course, BakingTheGoods.com instructor Becky Sue Wilberding will present three great recipes that will make you a dough professional.
Students will gain valuable information on how to perfect their dough by making lemon poppy seed cookies, maple nut cookies, and lemon dumplings with herbs.
Each of these recipes calls for a different type of dough, which is good practice for an aspiring baker.
The first of 14 lessons in this 1-hour course will discuss the importance of using quality ingredients when baking.
Interestingly, Becky will also share her top 10 cooking tools with you.
A baker of any skill level can take this course on Skillshare. Even if you don't have experience in baking. You just need an hour to spare and the desire to learn how to bake dough.
Lastly, this course is FREE to try on Skillshare!
Course rating: 4.4 out of 5
Related Also: 10 Best Self Defense Classes Online with Certification in 2023
#4. Gluten-Free Baking Courses (Gluten-Free Baking Academy)
You may have found out now, but this course is designed for those of you who are on a gluten-free diet or who cook for someone who does.
Unfortunately, gluten-free has become almost synonymous with tasteless. But the recipes you learn in this course will help to change that misunderstanding.
Gluten-Free Baking Academy offers two-course options: Cookies 101 and Baked Bread. In Cookies 101 you will have access to 13 recipes that you will learn in 13 lessons.
Recipes include peanut butter cookies, shortbread cookies, Florentines, and more, all made at your own pace.
Bread Baking is actually a 4 week guided course and covers topics such as flatbread, quickbread, yeast bread, and sourdough bread.
This will open up a whole new world of possibilities when it comes to GF bread options.
This is the best online baking course for someone who is vegan or has a food sensitivity. In fact, all of the recipes for both dishes contain no eggs, dairy, and highly processed flour starches.
Course rating: 4.5 out of 5
#5. Sourdough Bread Baking Exploration (Udemy)
This course would be a good one to follow from the same instructor of the Sourdough Bread Baking 101 course. And it is aimed at the intermediate sourdough bakers.
In this course, you will be shown step by step (with videos) how to make your own starter.
You'll also get a free downloadable e-book on how to make your own sourdough starter that you can print out.
The course covers:
Exploring protein quality in flour. This shows an easy test to see if your flour is suitable for bread baking. After the test, The instructor will use their test doughs to bake up a loaf of bread, so depending upon the flour your testing everyone's loaf will turn out different.
Gluten washing – see how to extract gluten from flour. See how it looks and performs, also sees how the starch looks.
Recovering from a mistake.
All-purpose flour VS bread flour. In this experiment, you will explore the differences between all-purpose flour and bread flour.
The last thing we will look at is the life cycle of a sourdough starter from feeding to its death. We'll also make pancakes from the discard!
The instructor will also talk about dough freezing and what happens, as well as how to protect gluten in a weak dough and how to slow down fermentation.
This course is full of fun and a top-notch learning experience. Enroll now and see for yourself.
Benefits of the course
When this course is done, the student will learn to challenge standard ideas of baking methods and explore baking methods.
You will learn to wash gluten, see what gluten and starch look like, test the suitability of the flour you are using to bake bread, and more!
You will have several printable formulas for Ciabatta, sourdough pancakes, and many hydration level sourdough bread.
Have a better understanding of the stages of a sourdough starter.
Learn a method for recovering from a formula mistake.
You will learn an easy way to test your local flour to see if it is strong enough for making bread.
Course rating: 4.2 out of 5
#6. The Bakery Business Guide: Part 2 – Pricing for Profit (Udemy)
This one is a bonus!
It is very common for bakers to sell less of themselves, due to uncertainty or fear.
If you are a person who would like to sell your bakery products and really make a real profit from your sales, you MUST learn how pricing works and how to apply them to your business.
It's an art you need to run a successful bakery business.
This course will utilize special formulas to help you determine the perfect price point too:
Cover your true costs AND pay yourself
Stay competitive in your industry while making a profit
Allow your business to have growth built right into the pricing
This course touches on various steps needed to get yourself to a price point that is right for your unique business.
The steps include:
Pricing out your materials in a recipe correctly
Pricing out other costs like overhead and depreciation
Determining how and to what amount you want to profit from your sales
Inputting data into a chart to generate your base costs for a product
Creating an easy to use pricing chart so you can quote orders quickly, even if they are custom
Course rating: 4.8 out of 5
3 Best Free Online Baking Classes in 2023
For free baking classes, you will not get a certificate upon completion of the course. While some may just give you limited access to the free course.
But as you have one eye on the free course, let the other eye be on a paid course for advanced knowledge in this profession.
#1. The Art of Baking with Yuppiechef (Udemy)
Baking has been called many things. Grandmother's best-kept secret, a science, and even art.
Moreover, at Yuppiechef, they believe that armed with the right knowledge, anyone can become a proficient baker in no time at all.
In this online baking course presented by renowned author and culinary blogger Sarah Graham, you'll get the basic knowledge and experience you need to master major baking problems like cakes, homemade bread, and pastries.
Sarah started her food blog in May 2010, and later that year was the first South African food blogger to be awarded a book contract.
Since then, Sarah has gone on to author her cookbooks, 'Bitten' and 'Smitten,' and her own TV shows.
Lastly, complete the course at your own pace, in the comfort of your own home, and on the device of your choice.
Once completed, you can revisit all the course material as many times as you like. Ready to show baking who's boss?
Course rating: 4.5 out of 5
#2. Free Online Cooking Classes (ICE.EDU)
The Institute of Culinary Education's recreational division is known for more than 800 cooking, baking, beverage, and professional development classes a season for 26,000 people a year.
Now, they have added free online cooking classes to the menu for home cooks of all levels via Zoom Webinar.
Their professional chefs will guide you through crafting plant-based comfort foods, baking the ultimate cookies, perfecting one-pot paella, hosting the ultimate Taco Tuesday, and tackling sous vide techniques.
Take this advantage now and learn more for free online.
Also read: Best Courses on Coursera Reviews |10 reasons to choose Coursera 2023
#3. How to bake a Sponge Cake (Skillshare)
In this baking class, you will learn how to make a perfect cake and you will always get perfect results.
There are many different ways to make a cake, but it always works.
The instructor will guide you when it comes to putting the ingredients, mixing and baking the cake, explaining the possible pitfalls that you may face at each stage.
At the end of this class, you can bake cakes of any size, color, and flavor.
Note: This course is only free for 2 weeks for new Skillshare users. Just make the most out of the 14-day trial on Skillshare.
Course rating: 4.0 out of 5
3 Best Baking Classes for Kids
For kid's baking classes, I will list some I feel should be ok for your kid to enroll.
#1. Tiny Chefs
On my first list of baking classes for kids is Tiny Chefs.
For ages 3 to 12, Tiny Chefs offers a series of virtual classes and day camps.
Each standard class series includes 10 recipes with a pre-recorded instructional video, shopping list, lesson plan, quiz, and additional activities.
And, recipes can be prepared in any order so you can pick and choose which to do and when.
All recipes include easy-to-find ingredients and clear instructions, and Tiny Chef instructors are available to answer any questions within 24 hours.
Tiny Chefs also offers private virtual cooking lessons are also offered for ages 4 to 18 (roughly $100 per child for a 60-minute lesson).
#2. Baking Bread with Kids (King Arthur Baking)
The King Arthur Baking Company brought its Bake for Good Kids show to Facebook and IGTV, with classes on how to bake your team's home cooking for yours.
With great, easy-to-understand lessons on the science of baking, the benefits of ingredients, and cooking methods, these free online baking classes are the perfect introduction to baking bread for kids and parents.
Previously filmed online lessons are now available on how to bake bread, muffins, scones, popovers, and even doughnuts. Also with more content actively being created.
Each video is about 15 to 30 minutes long depending on the recipes and usually feature a staff member with their child serving as an "assistant."
#3. Kids baking classes (Nanaclares)
This is an offline kid's baking class for those in the United States.
They have a calendar of how and what they teach the kids once a month on a Saturday.
However, each Saturday has 2 sessions broken up by age:
Ages 6 – 10 / 10a – 11a
Ages 11 – 15 / 11:30a – 12:30p
Here is what they will be going with this year 2023.
January 9 – Savory Sweets
February 13 – Individual Cake's
March 13 – Bar Desserts
April 10 – Crazy Popcorn
May 8 – Cookies
June 12 – Carnival Treat
July 10 – Designer Cupcakes
August 14 – Candy Bark
September 11 – Healthier Treats (protein bites)
October 9 – Pumpkin Palooza
November 6 – Crazy Apple's
December 11 – Edible Gifts
To know more,
Also Check: 15+ Best Online 2D Animation Courses & 2023
Conclusion
My final thought on these online baking classes is that you don't have a reason to fail in your profession.
Whether you regard baking as an art or science, it does not matter. What matters is that you now have what it takes to be a professional in baking. Learn the art, know the science behind it.
We discussed a lot on baking here. I believe this blog content served you what you were looking for and helped you advance in baking generally?
I'm happy you could read though… I appreciate!
You may share with me what you learned from here as well as your opinion on the online baking classes listing. We value your input on our site.
Lastly, jump on any course you find suitable above and never forget to keep learning always.
Cheers!
Frequently Asked Questions (FAQs)
What does a baking powder do?
Baking powder is a two-in-one chemical leavening that combines a powdered alkali (sodium bicarbonate) with a powdered acid (originally, tartaric acid). When moistened in a dough or batter, a chemical reaction takes place that produces carbon dioxide gas, inflating cookies, cakes, and pancakes.
What does baking soda do?n
Baking soda, also known as sodium bicarbonate, is widely used in baking. This is because it has leavening properties, meaning it causes the dough to rise by producing carbon dioxide. Aside from cooking, baking soda has a variety of additional household uses and health benefits.
What is the difference between baking soda and baking powder?
Overall, baking soda contains one ingredient, sodium bicarbonate. But, Baking powder contains sodium bicarbonate, monocalcium phosphate, and either sodium acid pyrophosphate or sodium aluminum sulfate.
What does baking soda do in cookies?
When added to the dough, baking soda releases a carbon dioxide gas which helps leaven the dough, creating a soft, fluffy cookie. Baking soda is generally used in recipes that contain an acidic ingredient such as vinegar, sour cream, or citrus.
What do eggs do in baking?
Eggs play an important role in our baked goods. Eggs add structure, yeast, color, and flavor to our cakes and cookies. It is the balance between eggs and flour that helps provide the height and texture of many baked goods. Eggs do a whole lot in baking.
How long is baking soda good for?
Baking soda or sodium bicarbonate is good indefinitely after its best expiration date, although it may lose potency over time. You can use a general rule: two years for a closed package and six months for an open package. Although old baking soda may not produce as much yeast action, it is still safe to eat anyway.
How to store baking soda?
After opening a new box of baking soda, transfer it to an airtight container to keep it fresh. And I do not recommend keeping it in its cardboard box because it cannot be closed again. As one of the best uses of baking soda is to absorb odors, it is also not ideal to leave it open in the pantry.
How much sodium in baking soda?
The amount of sodium in baking soda is 1,259 mg which is equivalent to 1 tsp (4.6 g).