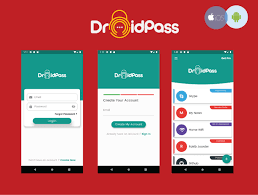 Are you a gamer who aspires to one day work as a video game developer for a living? Did you want to know the top colleges for gamers in USA? Did you like playing a video game and feel you could improve the characters, dialogue, or rules? Maybe you could consider majoring in game design to enter a lucrative and expanding industry.
In this article, I'll discuss game design, offer a ranking of the top colleges for video game design, and explain how to use the list to discover the best university for you.
Suppose you've ever thought about or planned to pursue a career in the gaming sector. For many different reasons, people of all ages play video games. Every gamer plays a game for a particular purpose. It might be a means of amusement, establishing contacts or networking, or just honing gaming-specific talents.
Knowing why you play can help you maintain moderation or divert your attention to other pursuits. Many excellent options are available if you want to keep enjoying video games and develop them into a career. While becoming a video game designer is mainly a decision for college, you can start planning for it in high school, which is a fantastic time to learn and improve your gaming talents!
Game Design and Development
Students learn technical skills for game creation through game design and development. Learning a programming language and the necessary coding and tools are frequently included in this session. Learning to use game engines is one option here. These degrees resemble computer science degrees more than anything else. There are degrees in computer science with a focus on game design and development.
Top 12 Colleges For Gamers
These colleges represent the best in the pool, with cutting-edge technology, job opportunities, and school clubs and events for gamers of all skill levels.
Check out: How Long are College Football Games | Full Details
University of Southern California
The entertainment sector is growing because of interactive and fun experiences. U.S.C. is a college for gamers and a leader in developing a curriculum that teaches the fundamentals of gaming and interactive media creation. It is also furthering the area with cutting-edge research ideas. S.C.A. provides interdisciplinary learning at its best because of the unique advantage of having all the major fields of cinematic arts available in a single institution.
This Los Angeles institution offers a comprehensive selection of courses in interactive media design, cinema, and television in seven different divisions.
Students studying game design gain knowledge of the newest tools for storytelling and technology. As well as the opportunity to interact with and network with accomplished professionals.
Bachelor of Fine Art: A bachelor's degree program in game arts is available from the School of Cinematic Arts. Throughout their studies, students combine a foundation in the liberal arts with a professional specialization. Courses in interactive game animation, 3-D computer science animation, and environmental design are just a few of the diverse topics you may expect to learn.
Bachelor of Art: The Bachelor of Arts concentration in interactive entertainment examines game design's full potential. Students learn about the medium's diversity and breadth, from A.A.A. video game development to independent and experimental games, from virtual and alternate realities to meaningful and expressive games built for a wide audience.
The N.Y.U. Game Center and its Department of Game Design were headquartered within the Tisch School of the Arts, established in 1965. More than 3,000 students from 48 states and 39 countries are enrolled at Tisch or TSOA.
Various courses in in-game animation, music, photography, gaming, design, performance, stage, screen and television are available to students in this department. These courses range in level from undergrad to graduate degrees.
The Department of Design at N.Y.U. Game Center Open Library offers many game design programs. A B.F.A., M.F.A., or minor in game design are all available to students. Game Studies, Game Development, Game Design. Also in areas of production like Visual Design, Programming, Game Audio Design, Game Business. And also a Capstone Project is divided into three main disciplines that make up a B.F.A. degree. Game programming, visual design, and a course in game development are among the specialities.
The four-year Game Design B.F.A. curriculum consists of academic work. Students who complete their B.F.A. curriculum are prepared for employment as game designers, developers, scholars, and critics. You are introduced to the design, technological, and cultural foundations of gaming in the first section of the course.
As you advance through the program, you can select to study collaborative game production, critical analysis, and specific visual and audio design aspects. Complete a senior project at the end of your B.F.A. program.
Southern Methodist University
Southern Methodist University, established in 1911, has more than 200 programs and roughly 11,800 students enrolled in seven schools. Meadows School of the Arts also offers a B.F.A. in Art/Master of Interactive Technology (M.I.T.) in Digital Game Development for those looking to pursue game creation.
The BFA/M.I.T. program is sponsored by SMU's Guildhall School of Video Game Development, founded in 2003. This program's curriculum is rigorous and provides an in-depth analysis of the principles of developing complete digital game collections.
One of the top graduate programs for game creation is SMU Guildhall. The university's multidisciplinary Team Game Production program is acclaimed for its industry-caliber teachers and specializations in all four pillars of game creation. This program frequently turns out award-winning student games.
You can choose to concentrate on programming, game design, production, or art whether you enroll in a B.F.A. or M.I.T. school. Guildhall provides a Professional Certificate in Digital Game Development for students wishing to enter the game development industry. In addition to the Master in Information Technology in Digital Game Development.
Drexel University Antoinette Westphal
Students that major in game design at Drexel Westphal get a strong foundation in animation, interactivity, design, and programming. Westphal College of Media Arts & Design is another school for gamers and offers a Bachelor of Science in Game Design & Production.
It depicts a sector that has seen a boom in both consumer and business gaming. The gaming business has developed over the past few decades from being only a source of amusement to one that incorporates serious gaming into education and training.
Students who enrol in Drexel's B.S. in Game Design & Production program gain knowledge of the most recent advancements, innovations, and trends in the gaming sector. Experiential learning is the foundation of the game design curriculum at Drexel University.
Students studying game design and production at Drexel get a solid foundation in the use of digital media tools while showcasing their innovation and problem-solving skills through team-based project management.
Undergraduates in game design also apply their studies to actual problems and projects for the industry during their six-month co-op experience.
Students conduct three co-op experiences in their second, third, and fourth years as part of the accelerated bachelor's degree or master's degree in Game Design and Production and Digital Media.
The Game Design program is housed at the college's interdisciplinary and creative collaborations facility, the URBN Center. The URBN Center features cutting-edge studios and laboratories, open-plan studios, and shared creative spaces.
Rochester Institute Of Technology
The Rochester Institute of Technology was created by merging the 1885-founded Mechanics Institute and the 1829-founded Rochester Athenaeum, a cultural organization (R.I.T.). In 1955, the first bachelor's degree was granted. At R.I.T., more than 19000 students pursue various majors, from urban community studies to art and design.
The Golisano College of Computing and Information Sciences is home to the School of Interactive Games & Media (I.G.M. (GCCIS). A B.S. in New Media Interactive Development or an M.S. in Game Design and Development can be obtained. Students might also choose to minor in game design.
Full Sail University
Full Sail University provides degree programs in various fields, including recording, cinema, television, gaming, technology, design, and sports media. Students are exposed to coursework that is career-focused in addition to having the chance to obtain real-world experience. They provide project-based learning, expedited online and on-campus degrees, and a practical curriculum.
In other words, students have an interest in game entrepreneurship or technological proficiency can graduate from college more quickly, build compelling portfolios. And also gain business skills from professors or business people with in-depth, current experience in their sector.
The "School/College of the Year" awards from FAPSC for game design and development. Music, cinema, graphic design, and animation are just a few of the significant honours Full Sail has won. Their graduates and alumni have received credit for works nominated for or won Grammys, ADDYs, MTV Video Music Awards, Oscars, and The Game Awards.
You will take advanced game design and production courses as part of the Bachelor of Science in Game Design degree to give you a comprehensive understanding of game development. The course addresses vital business ideas impacting system and level design, preparing you for game prototypes and evaluation.
DePaul University
DePaul University was established in 1898 and now enrolls around 22,500 students from across the United States and about 70 other countries. The school provides 300 levels of study throughout its eleven colleges and schools and two campuses in Chicago. DePaul University's College of Computing and Digital Media (C.D.M.) offers game design courses.
The School of Cinematic Arts (S.C.A.), the School of Computing (SoC), and the School of Design are the three academic divisions of C.D.M. (SoD). A Bachelor of Science in Game Systems, a Bachelor of Fine Arts in Animation with a Game Art Specialization, an M.S. In Game Programming, an M.F.A. in Game Design, and a Master of Science with a concentration in Real-Time Game Systems are all offered. Additionally, there is a Bachelor of Science with a Minor in Game Design and Programming.
DePaul University also offers a Summer Academy for games, cinema, and animation. The Summer Academy will provide a one-week course with practical instruction using the most recent tools and technologies.
A student pursuing a degree in game design. Will also have access to several C.D.M. laboratories, such as Prototype, Iterate, and Play Space. As well as some that are explicitly relevant to their curriculum, like gameplay labs, virtual reality and playtest labs, and usability labs. A prototype, iterate, and play lab at the Center for Digital Media is dedicated to creating video games that examine the human condition.
DigiPen Institute Of Technology
DigiPen Institute of Technology is a college for gamers. Students in DigiPen receive training for careers in video game development. Since 1994, Nintendo, a major player in the video game business, has been able to enrol students. 13 students to one lecturer is a small ratio.
The Independent Games Festival has given more honours to DigiPen students than any other school. Nearby to DigiPen's Redmond campus are about 96 game development studios.
Attending the DigiPen Institute of Technology has many benefits.
Their specialized programs emphasize collaboration and apply to learning, and they have ties to business and an alumni network. It's not just after graduation that you can benefit from DigiPen's. Proximity to hundreds of video or computer game designers, game developers, technological businesses, industry professionals, and up-and-coming industry leaders.

With the help of these contacts, you can access a wealth of industry expertise and develop a thorough understanding of it. By doing this, you may start expanding your professional network as soon as you get to university. Numerous other significant tech businesses, including Microsoft, Nintendo, and many others, are active in curriculum advice, guest lectures, hiring interns, providing student internships, etc.
University Utah
The School of Computing and the Division of Film Studies offer computer science and film courses. Also exploring the complexity of technology and the technical abilities necessary in the area through the Entertainment Arts & Engineering program.
Since the E.A.E. program's inception ten years ago, its courses have expanded consistently, and the academic discipline of game studies has been firmly established.
The School of Computing and the Film and Media Arts Department's undergraduate curriculum offers multidisciplinary emphasis areas in entertainment or simulation arts and engineering. Students who focus on computer science are particularly interested in the technical aspects of video games.
However, the tools and methods required to create games, draw, and storyboard are taught to students focusing on film and media arts. Students in the program finish a one-year senior project in which they create a video game from the ground up.
The e-sports industry is a career goal for students earning this B.S. in Games (B.S.G.) degree. The B.S.G. program trains students to develop game-based learning materials for high school graduates, professional tools, or other solutions to societal problems.
Graduates with this degree can develop their computational and mathematical talents. They can get a fundamental knowledge of how to create playable digital experiences, as well as specialized opportunities focused on the overall game design.
Clark University
Clark University is a potential college for gamers and a research-intensive liberal arts institution that combines passion with possibility. Students who participate in Clark's innovative educational approach combine top-notch coursework with practical experience so they can make a significant contribution to society.
They provide a variety of programs with multidisciplinary specializations, allowing students to design their individualized courses. The first graduate institution in the country, Clark University, was founded in 1887.
They are a tiny private research institution that enrolls 1,100 graduate students and 2,300 undergraduates. Clark's Bachelor of Arts in Interactive Media: Game Design and Development is available.
The course offers 2D art, writing, game audio, 3D art, graphics programming language, and UI/UX tracks. You will undoubtedly acquire the abilities necessary for securing a rewarding career in the video gaming sector.
Academy Of Art University
The Academy of Art University was founded in 1929. Students from 112 nations can choose from various art, design, fashion, and architecture majors. Both undergraduate and graduate degrees are also offered, and several programs provide online degrees.
The School of Game Development offers many degree programs for interested game designers. A.A., B.F.A., MA, M.F.A., and a B.S. in Game Programming are the degree possibilities for programs in game development.
However, these courses concentrate on comprehending and using techniques like 3D modelling, animation, and lighting to create video games that offer a well-rounded education in the arts. Students in these programs learn about principles in animation, 3D modelling, concept art, game design, and game development. These programs involve joint projects, internships, and game portfolio preparation.
Savannah College Of Art And Design
Richard George Rowan, Paula Wallace, May Lee Poetter, and Paul E. Founded SCAD in 1978. They established a specialist professional art college to draw applicants from all over the world. Both great arts education and preparing students for jobs in the arts are objectives. SCAD strives towards these objectives through its several locations and online degree programs.
Improve your abilities in designing human-computer interactions by enrolling in SCAD's interactive design and game development program.
SCAD students also outperformed the competition in several areas thanks to their access to superpowers like their tech laboratories, gaming tournaments, and Intel University Games Showcases. SCAD students work with several digital businesses globally and attend numerous conferences and forums.
Students at SCAD have won prizes at gaming competitions like The Rookies, the Intel University Games Showcase, the E3 College Game Competition, and the Blizzard Entertainment Student Art Contest. They have also made critically acclaimed games featured in magazines like Game Informer and Wired.
Taxas A&M University
Texas A&M Institution was the state's first public university (TAMU). The institution has served 69,465 students enrolled in 400 different degree programs since its founding in 1876, dispersed among 16 colleges and institutions.
The College of Architecture started the Visualization program in 1989. There are undergraduate game design courses available, as well as M.S. and M.F.A.-related courses. There are opportunities for bachelor's, master's, and doctoral degrees in visualization and game design majors.
Undergraduate students studying visualization will receive a well-rounded education by integrating 3D, the creative arts, digital technologies, and scientific investigation. The program includes numerous projects that combine traditional, electronic, and interactive media design to examine the connections between these ideas.
Junior year requirements include a semester spent away from home, while senior year requirements include a proposal and studio. An extensive selection of guided electives allows students to fully comprehend their selected speciality. As a result, there aren't many universities in the U.S. that offer an M.F.A. in Visualization.
Students who enroll in this program seek a degree in the visual arts to prepare them for prominent employment in the technology industry. They might aspire to work as a contemporary artist or instruct young students to use digital technology. A portfolio of work and 60 hours of coursework are requirements for the candidate.
Stetson University
Stetson University is a private college with a broad range of undergraduate programs in science, health, business, and music. Also as well as professional academic and graduate degrees and certificates, was founded in 1889.
In sports, it competes under the name Stetson Hatters in honour of its benefactor, the designer of the well-known 10-gallon hat. Florida State University's historic campus is located in DeLand, Florida, and is ideally close to Disney World and the state's famous beaches.
Stetson University is dedicated to assisting students in exceeding expectations in life and the workplace. By fostering a creative gaming community where learning and values collide. This university is known for its strong sense of community. It is a good option for those looking for a more intimate atmosphere and wanting to develop personal connections with their instructors and other students.
Students can spend a summer studying at the Florida Interactive Entertainment Academy as part of the University's Digital Arts program to advance their game design skills.
Faculty support students in identifying their creative interests. And also apply what they learn to real-world situations as they develop their game design and animation portfolios.
Reference
https://collegecliffs.com/colleges-for-gamers-programs-for-video-game-industry/#The_15_Best_Colleges_for_Gamers
Recommendation