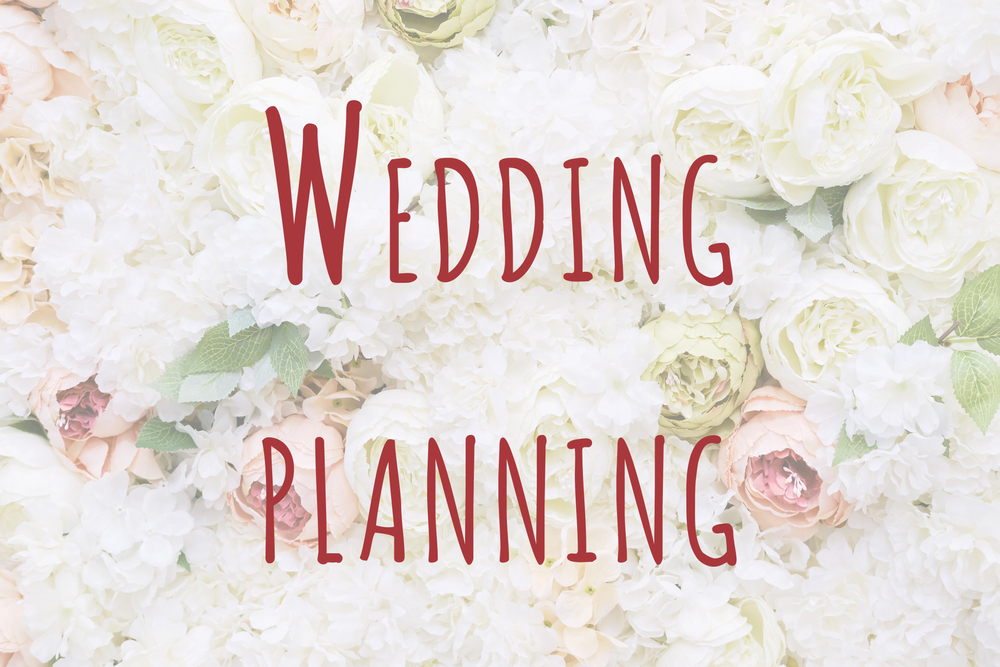 Are you an event or wedding planner on the lookout for some wedding planning courses online for free to hone your skills? Then search no more! You are in the right place at the right time.
Planning a wedding can be an exciting yet overwhelming experience, and many couples turn to professional wedding planners to ensure their big day is nothing short of perfection.
If you have a passion for event coordination, a creative flair, and an eye for detail, a career in wedding planning might be the perfect fit for you.
In today's digital age, online wedding planning courses have become increasingly popular, allowing aspiring planners to learn at their own pace and convenience.
Whether you want to get an official certification in wedding planning or just want to hone your event planning skills, there are many options for every learning style, budget, and schedule.
In this blog post, we'll explore the best wedding planning courses available online in 2023, helping you take the first step toward your dream career in the wedding industry.
Additionally, we will take a look at a brief overview of some of the wedding planning courses online and their stats which made them suitable for you.
Lastly, we are not ranking these courses in any other. As I said earlier, they were selected from the best MOOC platforms to give you a wide variety. So let's begin!
Related Also: 6 Best Online Proofreading Courses & Classes With Certificates 2023
7 Best Wedding Planning Courses Online
Do you wish to know what kind, of course is best for a wedding planner? Start with any of these online wedding planner course suggestions, each of which can provide the skills and exercises you need to succeed.
For this summary, we received advice from web planners to find out which courses are the best.
Below are some of the best wedding planning courses online for free available to study online.
The New York Institute of Art and Design
Wedding Academy Global
Lovegevity's Wedding Planning Institute
Andrea Eppolito's online wedding planner courses
QC Event School's Wedding Planning Course
Udemy's Wedding Planner MBA
ABC® Certified Wedding Planner Program
Below is a brief overview of some of the wedding planning courses online and their stats which made them suitable for you.
#1. The New York Institute of Art and Design
This course is one of the best wedding planning courses online, which will groom you to become a professional wedding planner.
Most noteworthy, this course is offered by the New York Institute of Art and Design (NYIAD), and it is certified by the Association of Bridal Consultants (ABC), the world's largest professional wedding planning organization.
You will learn how to turn your love of weddings into a profitable career. From planning to execution, professional wedding planners will show you how to work with clients of all shades, answer your questions and meet their needs at every step of the process.
In addition, you will gain the business skills necessary to find and hire clients, price your work, publicize your talents, and expand your business.
Most importantly, during the course, you will complete a series of projects that will allow you to grow by putting your skills to the test.
Similarly, you will work with a professional wedding planner, your teacher, and a mentor who is there to review your work and help you improve.
Also, you will receive a wedding planning certificate that you can use to get a job in this exciting field.
What you will learn
After completing the Wedding Planning course, students will be able to:
Turn your love of weddings into a career as a professional wedding planner.
You will demonstrate your skills in how to work with different types of customers, meet their needs, and answer their questions.
Also, you will learn how to Discuss work with catering suppliers, photographers, and service providers.
You will be able to plan a perfect day for customers.
Discuss recommendations for wedding attire, flowers, decorations, photography, and transportation.
List the business skills needed to find and hire clients, evaluate your work, and help them improve.
Most importantly, you will demonstrate skills in managing customer expectations and emotions that come with wedding planning.
Show how rituals, traditions, and customs can be combined to create a special ceremony.
Key Benefits
24/7 access to expertly prepared online wedding-planning course materials — lessons and HD video
One-to-one feedback from a professional wedding planner as your mentor — there to help you improve
Access to a team of advisors — available by phone and email to answer all your questions
Up to 18 months to complete the course at your own pace
Access to our student forum — an online community to discuss courses, get answers to your questions, and share your work
14 days to review the wedding planning course risk-free — full refunds are offered in the first two weeks after enrollment
NYIAD Certificate in Wedding Planning delivered upon graduation.
Read Also: Top 28 Best Online Courses in South Africa With Certificates in 2023
#2. Wedding Academy Global
Have you dreamed of becoming a wedding planner? You can actually become one with this wonderful course on Wedding Global Academy.
Interestingly, Wedding Academy Global is a certified online training platform that has helped more than 5,000 students become wedding planners.
Similarly, they offer a unique and refreshing mission statement, reinventing wedding education as "fun, informative, flexible and, above all," real.
However, the course curriculum focuses on several topics, including intimate weddings, micro and destinations; wedding style; business and marketing; floral design; and more.
Also, most courses are approximately 12 weeks long and include videos, audio, and spreadsheets to help complement your learning.
Graduate Experience
Enrolling as a student with the wedding academy was an essential part of starting my career as a wedding planner and stylist.
My course was great and provided in-depth knowledge for planning and designing a variety of events and occasions.

Not only did I graduate from the academy feeling confident in my ability to coordinate and design special events, I learned a lot about running a business too.

KELSEY REIERSEN.
Key Ups
Live Training
Facebook Group
Worksheets
Lifetime Access
Mentor Support
Global Certification.
Get Certified
The Wedding Academy is an industry certification body and is recognized globally. Their courses are endorsed by an international Advisory Board of wedding professionals and, in some cases, stars (David Tutera), who are all leaders in their respective fields. You become part of an international community of wedding planners, stylists, and designers by training with the Academy.
Fast Track Your Wedding Planner Career with an Academy Course!
#3. Lovegevity's Wedding Planning Institute
This is also one of the best wedding planning courses online in 2023.
However, suppose you wish to learn how to design and produce special events (weddings, bridal showers, and more) and professionally plan any event using step-by-step formulas and business best practices. In that case, this course is ideal for you.
Most noteworthy, the Wedding Planning Institute has numerous options for each student, including online courses, university classes, a master's class, and even internship opportunities.
However, depending on where you are on your wedding planning journey, we recommend starting with your online wedding and event planning course.
The course Includes 8-12 week classes, a virtual student center, test preparation, and much more.
Additionally, students receive a certificate, a letter of recommendation, and the Certified Wedding Planner and Event Designer (CWEP) designation after graduation.
Longevity's Wedding Planning Institute is your perfect plug when it comes to Wedding Planning, Event Planning, Fundraising events, Party planning, Corporate event planning, Event Law, Fashion Shows, Floral Designs, and many more.
Click on the button below to enroll for FREE
Check Also: 10 Best Online Computer Networking Courses with Certificates in 2023
#4. Andrea Eppolito's Online Wedding Planner Courses
Do you wish to START, GROW, AND TRANSFORM your own business? Then these Educational Courses created by Luxury Wedding Planner and Industry Veteran Andrea Eppolito will help you achieve that.
Additionally, THIS COURSE WAS CREATED TO HELP YOU start your very own Wedding Planning Business. Take control of your career TODAY!
One of her offerings is a masterclass of 10 high-level lessons that can be completed in approximately five hours.
Additionally, Eppolito built a Facebook community to help you network with wedding planners all over the world. She also offers a 1-on-1 call with students who sign up for the class.
Want to learn more about the business side of wedding planning? Then take a look at the Business Blueprint course.
The four-hour intensive course guides you through each step of setting up and launching your business.
Also, you get individualized lessons and templates for important items, like contracts and to-do lists, that eliminate guesswork.  
Key Benefits of Enrolling in this Course
5 Hours of Video Content
15 Different Tutorials to help you get your business started quickly TODAY!
Downloadable Swipe Files
Exclusive Access to my Facebook Group
Advanced Learning
TESTIMONIALS
"Andrea's advice on developing creative partnerships and expectations on working together with vendors was a breath of fresh air. I was enlightened by her teachings on understanding luxury clients and how to attract them. She also taught me about work/life balance and that it's important to make time for yourself and family."
Amy Surridge
Owner, WoodsEdge Farm.
#5. QC Event School's Wedding Planning Course
In the QC online wedding-planning course, you will learn how to help couples have the wedding of their dreams.
However, this course provides practical planning tools, so you are ready to take your customers' ideas and make them a reality.
Most importantly, you will start by learning how to budget for your wedding, plan your wedding schedule, and find reliable suppliers.
Then, you can explore the cultural and religious variations of weddings.
Most noteworthy, the course is ideal for those who want to learn how to plan weddings, start their own wedding planning business, or are looking to work for an established wedding planning company.
The course curriculum is divided into several units, each of which covers different aspects of wedding planning.
Interestingly, topics covered include everything from wedding planning and staying within budget to project planning strategies and marketing tactics.
Additionally, course graduates receive a certificate of completion and become certified as an International Wedding Planning Professional (IWPP), which "demonstrates your credibility as a wedding planner and will help you develop positive relationships with customers and industry professionals."
Read More: 11+ Best Animation Schools, Colleges & Courses in Canada 2023
#6. Udemy's Wedding Planner MBA
This course teaches you how to start your wedding planning business: and it is arguably one of the most comprehensive training on the internet.
Also, this online course will teach you how to become a Professional Wedding Planner.
However, this training is for everyone wanting to get involved in wedding planning; whether you are a beginner or an experienced professional, you will learn things you have never learned.
With over 6 hours of video, articles, and more, this is the most comprehensive training you can find at an affordable price. Don't forget you have a 30-day money-back guarantee.
What you will learn:
How to start planning your wedding planning business and how to get financial aid.
Also, you will learn how to decorate your office and how to welcome couples.
You will learn how to write proposals in an attractive way
Learn etiquette in different aspects of the wedding.
How to Make Amazing Gifts
You will know with our calculator how much you should charge
Most importantly, you will learn marketing techniques to get customers quickly.
Key Benefits
6 hours of on-demand video
29 downloadable resources
Full lifetime access
Access on mobile and TV
Certificate of completion
Click on the image below to get the course!
#7. ABC® Certified Wedding Planner Program
Do you wish to take your career as an event planner up a notch? You can enroll in this diploma course at Penn Foster.
With the ABC® Certified Wedding Planner program at Penn Foster College, you can learn how to become a wedding planner and take the first steps towards an exciting new career in the event planning industry.
With its flexible online format, you can complete this program in just three months, whenever and wherever you want.
Association of Bridal Consultants Exam, Certification, and Membership
Enrolling in this wedding planning program includes ABC® membership at no additional cost.
As an ABC® member, you can receive professional support from the world's largest group of successful wedding planners.
Also, the final exam is the ABC® Professional Wedding Planner Certification Exam. After passing this exam, you will be eligible for Certified Wedding Planner ™ status and consultant-level membership.
In addition, as part of the program, you will receive a $ 50 voucher to extend your newbie membership or sign up at the cost of any ABC Wedding Planner membership, plus a copy of Emily Post's wedding label.
Click on the button below to enroll
Conclusion
In this blog post, I have carefully listed some of the best wedding planning courses online available in 2023 for you to have a wide variety of courses to choose from.
As the wedding industry continues to flourish, the demand for skilled wedding planners remains high. Online wedding planning courses provide a convenient and effective way to acquire the knowledge and skills needed to enter this rewarding profession.
Whether you're a beginner or an experienced event planner looking to specialize in weddings, the courses mentioned above offer a range of options to suit your needs.
Embrace your passion for event coordination, enroll in a reputable wedding planning course, and take the first step towards creating magical and memorable wedding experiences for couples in 2023 and beyond. Happy planning!
That is one of the reasons this race is so exciting. Each wedding is unique; it offers you new challenges and rewards, so it is important to deepen your education through courses, practical experiences, and even blog posts like this one.
So what are you waiting for? Select any of the courses and start learning! Cheers!
I hope this information was helpful to you, I wish you a happy learning. Enjoy!!!! Please, drop a comment in the comment session to tell us how you feel about the list and some questions as well. Looking forward to hearing from you.
Lastly, visit our website to find more courses and share this article with your friends if you find it useful.
FAQ
What are the key benefits of taking an online wedding planning course in 2023?
Online wedding planning courses in 2023 offer numerous advantages, including flexibility in learning, the ability to study at your own pace, access to up-to-date industry trends and best practices, and the convenience of studying from the comfort of your home.
These courses often provide hands-on experience through practical assignments and case studies, preparing students to confidently enter the wedding planning industry.
How do I choose the best online wedding planning course for my needs?
Selecting the right online wedding planning course involves considering several factors. First, look for reputable institutions or schools with a history of successful alumni and positive reviews.
Assess the course curriculum to ensure it covers essential topics such as budget management, vendor coordination, event design, and client communication.
Additionally, consider whether the course offers specialized modules that align with your interests, such as destination weddings or cultural ceremonies. Lastly, factor in the course duration, cost, and the level of mentorship or support provided throughout the learning journey.
Do I need any prior experience or qualifications to enroll in a wedding planning course in 2023?
Most online wedding planning courses in 2023 are designed to accommodate both beginners and experienced event planners. While having prior experience in event management or a related field can be beneficial, enrollment is not a strict requirement.
These courses typically start with foundational concepts and gradually progress to more advanced topics, making them accessible to individuals with varying levels of experience and qualifications.
Can an online wedding planning course guarantee a successful career in the industry?
While completing an online wedding planning course can provide you with the necessary knowledge and skills, success in the industry also depends on various other factors.
Building a successful wedding planning career requires dedication, creativity, excellent communication skills, and the ability to handle high-pressure situations. Networking and building a strong portfolio of successful events are also essential for establishing credibility within the industry.
The course serves as a valuable stepping stone, but your passion, perseverance, and commitment to excellence will ultimately determine your success as a wedding planner in 2023.